Journey to the Cross
A four week Easter Devotional
"And so, in His final hours, He broke bread, and took the cup, and told His disciples to always remember His mercy and grace. To remember the ways in which our sin is never too far outside the realm of His forgiveness."
Stephanie Englehart
Christ's final week of ministry ushered him into Jerusalem amongst praise and exaltation as the city joyfully greeted him with shouts of "Hosanna in the highest". But the same crowd clamored for his death less than a week later. He rode into the city on a donkey with his twelve disciples joyfully following him. He ended the week betrayed and abandoned by most of them. He began the week heralded as king, and ended it tried as a criminal. The most historic week in the history of the world was one of great rejoicing and greater sorrow. But God's stories never end without victory—for we serve not a criminal but the resurrected King of kings.
As believers and disciples of Christ Jesus, the resurrection is our daily grace and the reality we live in moment-by-moment. Yet, as we near Easter weekend our hearts are especially turned to the real hope that we have in the death and resurrection of our Lord and Savior. The cross, and Christ's complete work of atonement there, is the foundation of all we cling to and profess in our faith. Our celebration ought to be cloaked in thoughtfulness, meditation, Scripture study, and great rejoicing.
Journey to the Cross offers a four-week reading plan and twenty devotionals to aid you in considering Christ's journey to the cross. Dwell on the glorious mystery of God's plan to redeem and restore his children, to call the lost home, to save the sinner, and give sight to the blind. He's offered this gift of grace to all who believe in Him—to you!
Chasing Sacred
Regular price
Sale price
$7.99 USD
Unit price
per
Sale
Sold out
Product Details:
4-week study of Christ's final week of life and ministry.
Observation and reflection questions to guide you through study and reflection on the passages of Scripture.
For individual or group use
Ebook
Share
Details

ISBN: 978-1-7378179-8-7

Published: February 2023
View full details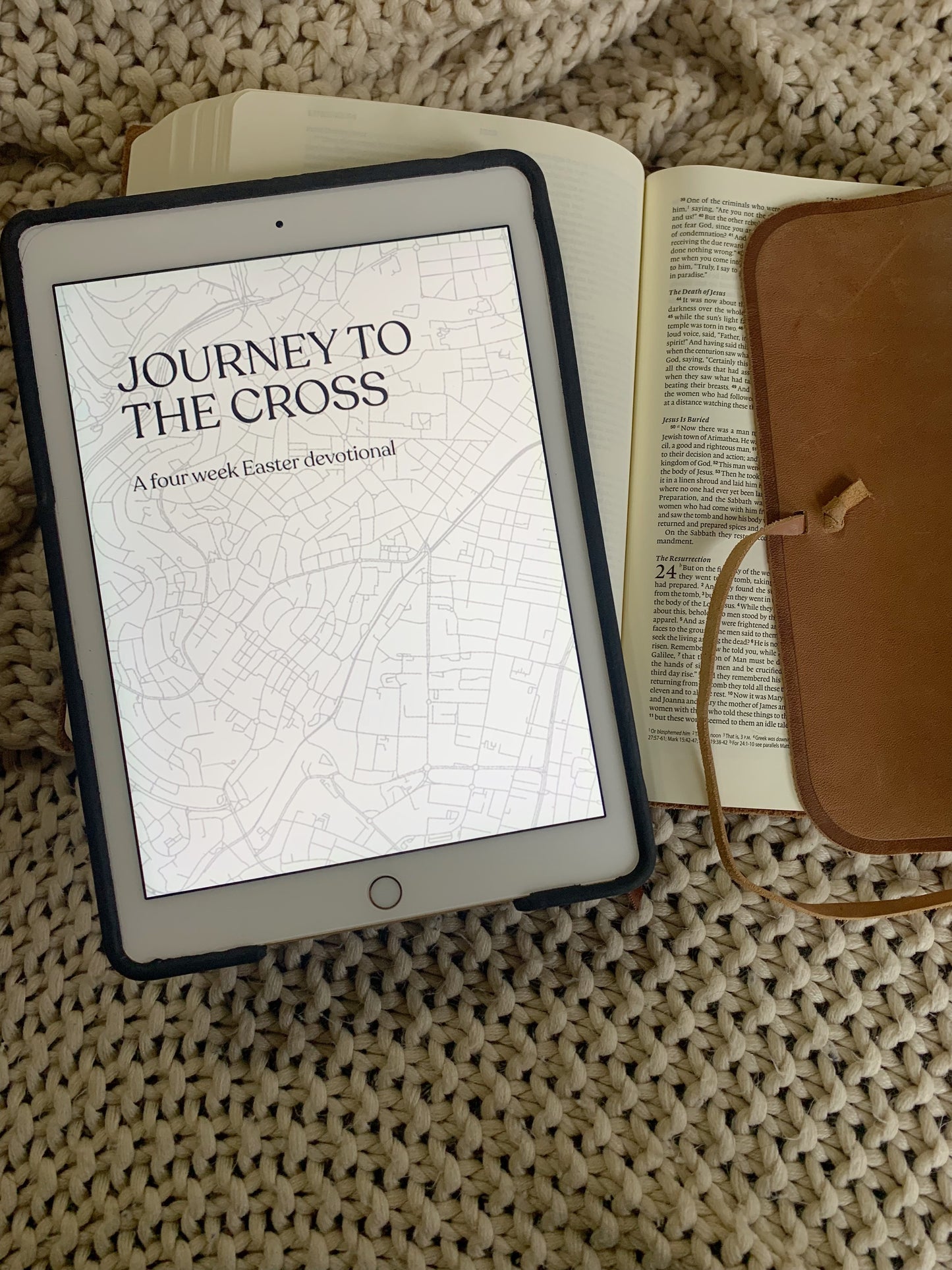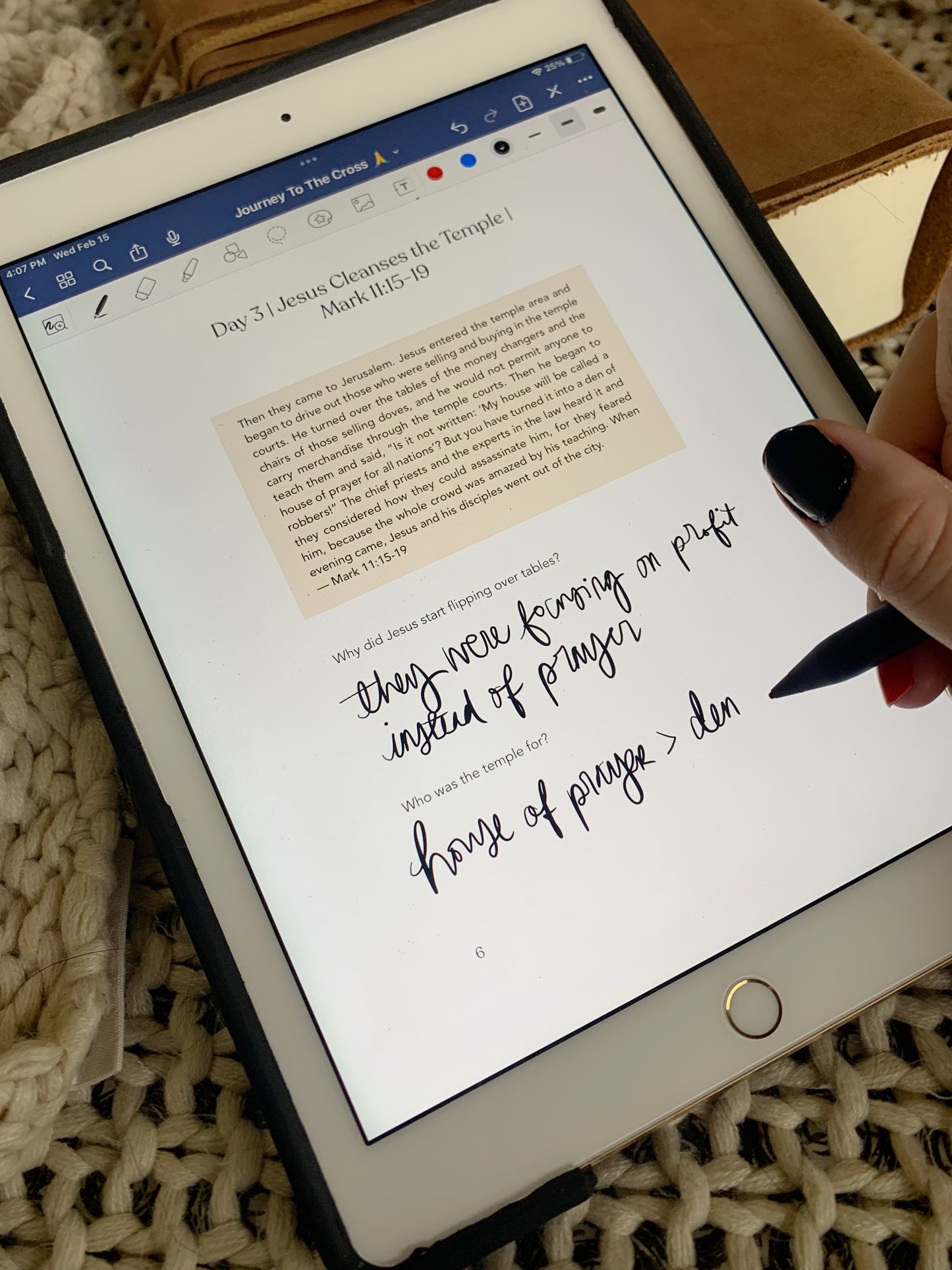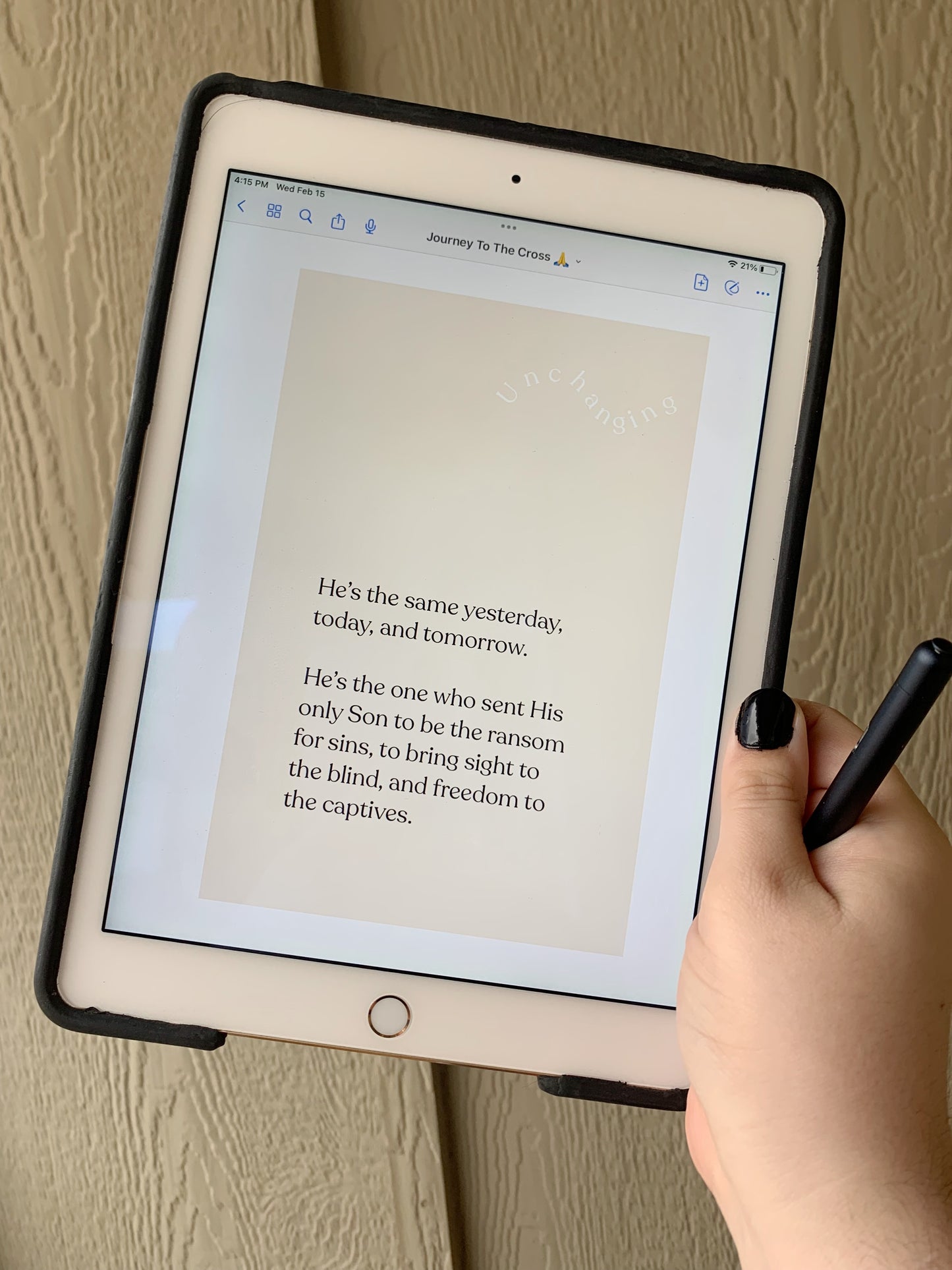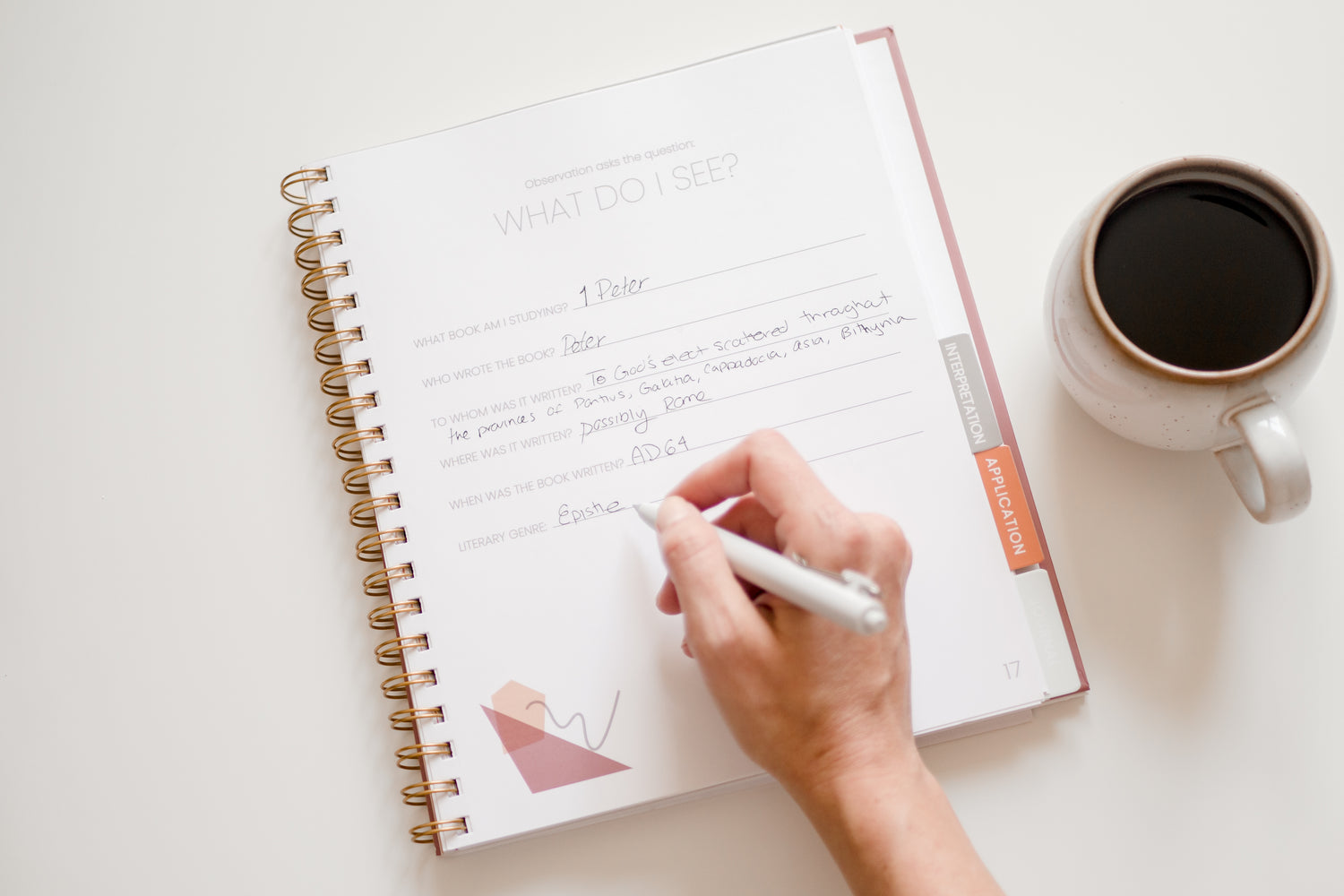 Step Up Your Bible Study Journal
Dive deep into the Word with our signature Inductive Bible Study method. We'll show you the ropes of this intuitive study strategy so you can gain confidence in reading and interpreting the bible for yourself.
Shop Now