A Journey Through Philippians
Bible Study Journal for Teens
Be anxious for nothing, but in everything by prayer and supplication, with thanksgiving, let your requests be made known to God; and the peace of God, which surpasses all understanding, will guard your hearts and minds through Christ Jesus.
Philippians 4:6-7
Did you know that God sees you as precious?
The Creator of Heaven and Earth adores you. And He desires a close relationship with you.
We can remain confident in His steadfast love for us because He tells us how much He loves us. He wrote everything down for us in His love letter to mankind. It's bound together in a book that we call the Bible.
Finding Identity in Jesus
These days, it's tempting to search for meaning in the things and people around us.
It's very easy to get swept up in the expectations of others… From our family, our friends, our crush, our peers…even from our church community.
"What would she think of me if I did this? What would they say if I did that?"
Our peace can be tossed like the rolling waves. We're left constantly paddling in search of calm waters.
But the good news is, we don't have to live like this. We're offered a better way.
Jesus invites us to walk in confidence, anchored by the peace that only He can only provide. We learn about his righteous ways by studying his teachings in the Scriptures.
Learn to Study the Scriptures
Whether you're a seasoned Bible reader, or you've never opened it up before– the Chasing Sacred team is here to help you. We want to come alongside your journey of studying God's Word.
The heart behind our ministry is to not only proclaim the Good News of Jesus with our community– we want to equip you with everything you need to be able to study God's Word for yourself.
Our hope is that you'll walk away from this study with the confidence to dig into your Bible, ask good questions, and get to the heart of a matter.
A beautiful place to encounter Jesus' steadfast love is in the book of Philippians. Let us show you how to uncover the richness of this book of the Bible.
A Journey Through Philippians
Let's explore Philippians, aka Paul's letter to the church of Philippi.
You'll learn how to read the text in its original context, and to observe the culture and historical setting. This will give you the clues to piece together what was happening at that particular time.
From there, you'll learn how to interpret your findings and draw your own conclusions.
You'll be able to read the text in its entirety– and let the Holy Spirit guide you about how to best apply it to your life.
This process is called Inductive Bible Study, and it's taught in bible colleges. This method teaches how to accurately read and interpret the bible.
We're so excited to share this process with you and we hope that it brings your Bible study experience to life!
Inductive Bible Study Method Steps
Here is a deeper dive into the Inductive Bible Study steps:
Observe: Steep yourself by taking a look around the Biblical setting. Who was the author? What was happening during this time period? You'll learn the tools of theologians uncovering the mysteries of the culture and context of the time.
Interpret: Take a deep dive into the waters of His living Word. Then, dive deeper still with questions like, What do these observations mean to the audience? What do they mean to me? Let your questions guide you into greater understanding of the text.
Apply: Let the Holy Spirit guide you into a richer relationship with God through His Word. Allow the truths of scripture to sink deep into your heart and give you the strength to continue onward in this walk of faith.
God longs to show us the fullness of His heart, which He reveals to us through scripture. Let's walk through this journey together as we dig into God's Word in this journey through the book of Philippians.
Chasing Sacred
Regular price
Sale price
$15.00 USD
Unit price
per
Sale
Sold out
Bible Study Journal for Teens
Share
Materials

Format: Perfect Bound

Page Count: 86
Details

ISBN:  978-1-7378179-1-8

Published: December 2021
View full details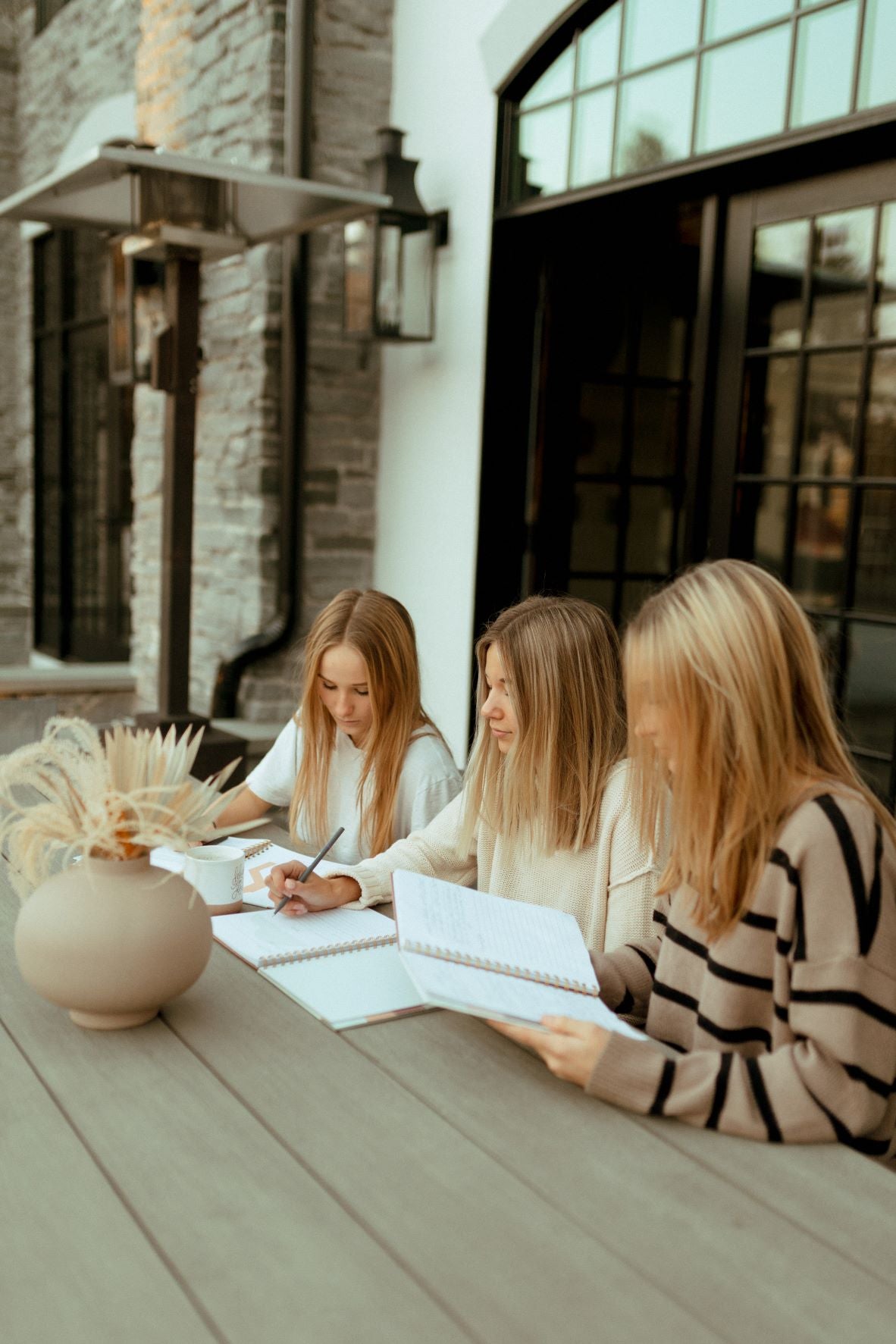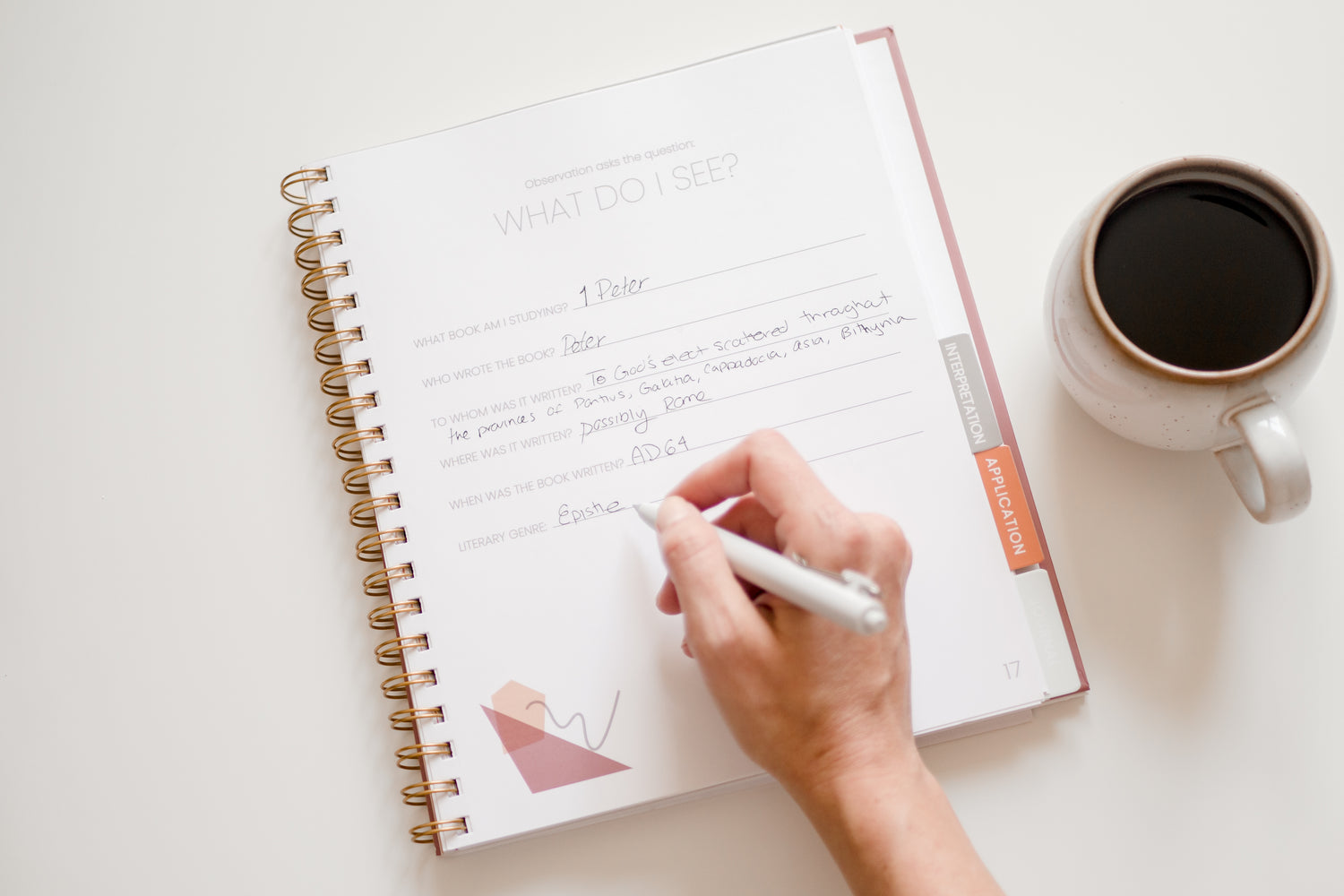 Step Up Your Bible Study Journal
Dive deep into the Word with our signature Inductive Bible Study method. We'll show you the ropes of this intuitive study strategy so you can gain confidence in reading and interpreting the bible for yourself.
Shop Now